Empower your Teams
Put your teams to the forefront by recognizing the importance and quality of their work
Assure your Customers
The label allows you to distinguish yourself as well as reassure your clients and future clients
Benchmark your Services
The certification measures the quality of your client relationships and allows you to compare your results with those of other participants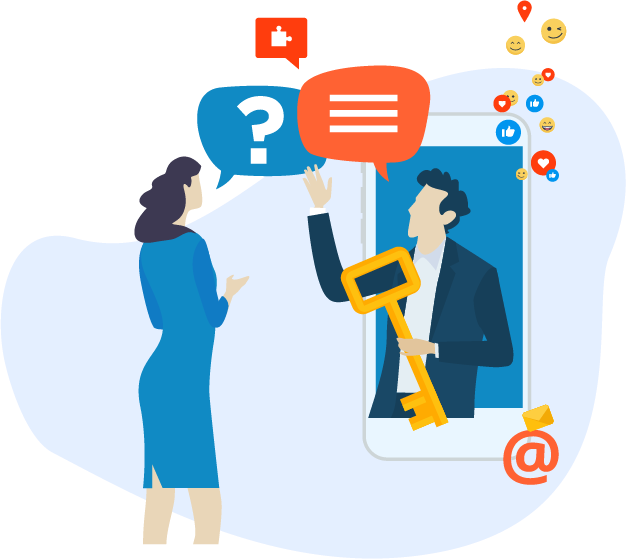 Swiss Customer Service Excellence
Become a reference
by
getting certified
Our task is to assess the real quality of your customer service. This way you can see where your strengths lie and what you can still work on. With the certification you communicate the quality of your service to your customers and future customers!
SWISS CUSTOMER SERVICE EXCELLENCE
How is the certification obtained ?
Registration
Your organisation needs to fill in the registration form. It's quick and easy!
Contact Collection
You submit the contacts to be assessed within a given period. 300 contacts are randomly selected for evaluation.
Contact assessment
The 300 contacts are evaluated using our evaluation grids. The grids, which are specific to each channel, consist of 15 indicators.
Analysis and benchmark
The results are presented in the form of graphs together with recommendations. Your results are compared with results achieved in your industry.
Certification
If your customer service achieves an average score of 80% or over, you can use the Swiss CSE certification in your communication for the entire year.
SWISS CUSTOMER SERVICE EXCELLENCE
Contact us!
Would you like to know if your company can apply for Swiss Customer Service Excellence certification? Do you have any questions? Fill out the form below and we will contact you immediately!