SWISS CUSTOMER SERVICE EXCELLENCE
The quality certification of your
customer services
The Swiss Customer Service Excellence certification rewards companies that respond to their customers in a qualitative manner.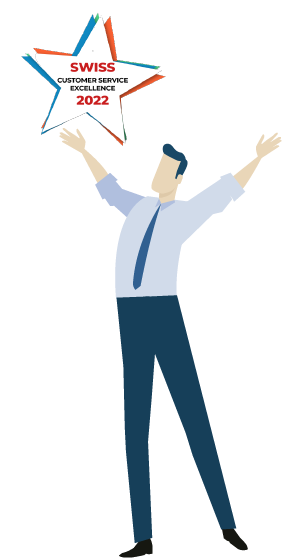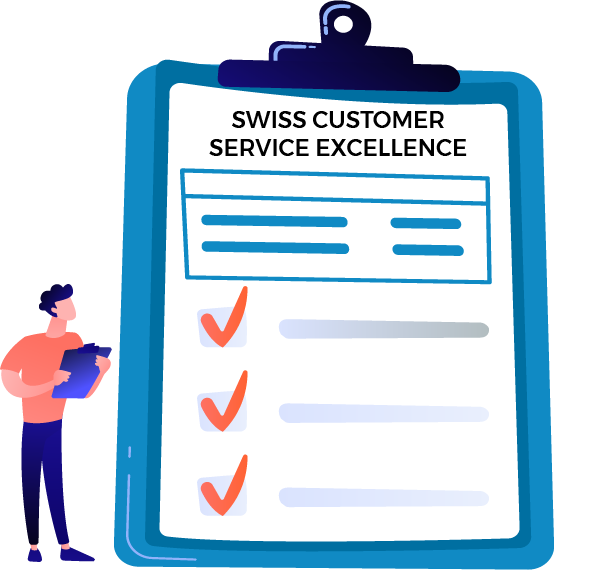 SWISS CUSTOMER SERVICE EXCELLENCE
Who can
join?
Any company offering remote services whose aim is to help its customers, such as:
SWISS CUSTOMER SERVICE EXCELLENCE
How do I get the certification?
Registration
Your organisation needs to fill in the registration form. It's quick and easy!
Contact collection
You submit the contacts to be rated within a given period. 300 contacts are randomly selected for evaluation.
Contact assessment
The 300 contacts are assessed using our evaluation grids. The grids, which are specific to each channel, consist of about 15 indicators.
Analysis and benchmark
The results are presented in the form of graphs together with recommendations. Your results are compared with those achieved in your industry.
Certification
If your customer service has achieved an average rating of 80% or over, across all indicators and channels, you can use the Swiss CSE certification in your communication for the entire year.
To receive the Swiss Customer Service Excellence certification, companies must achieve an average of 80% of all evaluated indicators. 
SWISS CUSTOMER SERVICE EXCELLENCE
What does this mean
for me as a client
who uses these services?
By choosing a company that has won the certification, you are putting your trust in a brand that puts its customers at the top of its priorities and is committed to continuous quality improvement.